Research Center for Data and Information Sciences, BRIN, organizes the 10th International Conference on Computer, Control, Informatics and its Applications (IC3INA 2023) with the theme: "Exploring the Power of Data: Leveraging Information to Drive Digital Innovation" In today's data-driven world, the ability to analyze and interpret information is critical to success in any industry. This conference will delve into the world of data science, showcasing how businesses can leverage information to make informed decisions, drive innovation, and gain a competitive edge. Through presentations from leading experts in the field, participants will gain insights into the latest techniques, tools, and technologies used in data analysis and interpretation. Topics will range from machine learning and data visualization to predictive modeling and natural language processing. Whether you are an executive looking to enhance your company's decision-making capabilities or a data analyst seeking to stay ahead of the curve, this conference will provide valuable insights and best practices for leveraging the power of data.
IC3INA 2023 is aimed at gathering researchers, academics, and practitioners to present the latest innovations and developments, and to exchange ideas and various aspects of advances in computer technology, control, informatics, and their applications. Other related fields in IC3INA 2023 include Computer and Networking, Control and Artificial Intelligence, Informatics, Data Processing, and Information Communication Technologies (ICTs) Applications.
In 2023, the IC3INA 2023 conference will be held virtually (ONLINE) on 04-05 October 2023. IC3INA 2023 is planned to be published by the IEEE which is a non-profit corporation, incorporated in the state of New York (US) on 16 March 1896. The purpose of the IEEE is to engage exclusively in scientific and educational activities within the meaning of Section 501(c)(3) of the Internal Revenue Code of 1986, as amended, directed toward the advancement of the theory and practice of electrical, electronics, communications and computer engineering, as well as computer science, the allied branches of engineering and the related arts and sciences, which benefit the engineering profession and the public.
Previous IC3INA conferences have been successfully held in 2013, 2014, 2015, 2016, 2017, 2018, and 2019. which have been published in IEEExplorer proceedings and indexed by SCOPUS. Meanwhile, in 2021, and 2022 all papers have been published in the ACM Proceedings Digital Library and indexed in SCOPUS. The following are the previous conferences.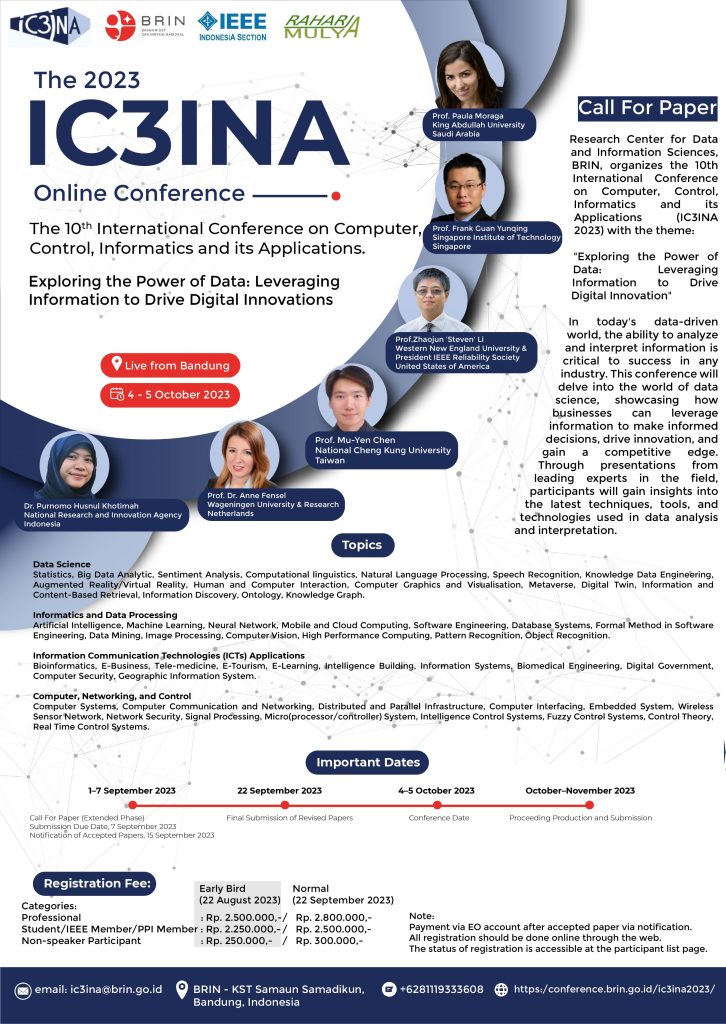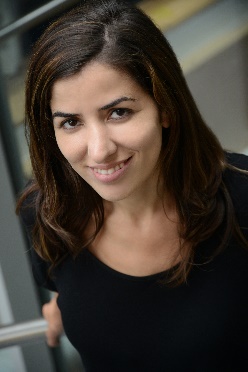 Prof. Paula Moraga
Institution: King Abdullah University of Science and Technology (KAUST) Topic: Geospatial Data Science for Public Health Surveillance
Paula Moraga is an Assistant Professor of Statistics at King Abdullah University of Science and Technology (KAUST), and the Principal Investigator of the Geospatial Statistics and Health Surveillance (GeoHealth) research group. Before KAUST, she was appointed to academic statistics positions at Lancaster University, Harvard School of Public Health, London School of Hygiene & Tropical Medicine, Queensland University of Technology, and the University of Bath. She received her Ph.D. in Mathematics from the University of Valencia, and her Master's in Biostatistics from Harvard University. Paula's research focuses on the development of innovative statistical methods and computational tools for geospatial data analysis and health surveillance. She develops spatial and spatiotemporal statistical methods to understand the geographic and temporal patterns of diseases, assess their relationship with potential risk factors, detect clusters, measure inequalities, and evaluate the impact of interventions. She also works on the development of statistical software and interactive visualization applications for reproducible research and communication, and the impact of her work has directly informed strategic policy in reducing the burden of diseases such as malaria and cancer in several countries. She has published extensively in leading journals and is the author of the book "Geospatial Health Data: Modeling and Visualization with R-INLA and Shiny" (2019, Chapman & Hall/CRC).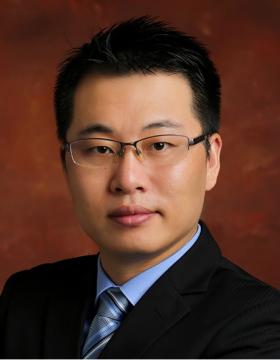 Prof. Frank Guan Yunqing
Institution: Singapore Institute of Technology Topic: Towards AI Empowered VR/AR for Metaverse
Dr Frank Guan is an Assistant Professor and Programme Leader at Singapore Institute of Technology. His research interests include Augmented Reality (AR), Virtual Reality (VR), computational 3D display and Artificial Intelligence (AI). Dr Guan had been one of the executive members leading the S$23 Million VR/AR research centre, BeingThere Centre, which was jointly funded by Nanyang Technological University (Singapore), University of North Carolina at Chapel Hill (USA) and ETH Zurich (Switzerland). He has published more than 60 papers in top-tier conferences and journals, including IEEE Transactions on Visual Computing and Graphics (TVCG), IEEE VR, IEEE ISMAR, ACM VRST, etc. He had also made more than 20 keynotes/invited talks in regional and global platforms.
Dr Guan serves as associate editors for 3 international journals and has served as conference committee for a number of premier international conferences, including IEEE VR, IEEE ISMAR, ACM VRST, ACM VRCAI, GMP, etc. He is the General Chair for the premier AR/VR conference, the 21st IEEE ISMAR conference 2022 (Singapore) which was held for the first time in Southeast Asia. He also sits on the advisory board for two Singapore tech-startups. Dr Guan obtained his bachelor's degree from Chu Ke Chen Honor College of Zhejiang University, China and his PhD from Nanyang Technological University, Singapore. He received the Andrew Fraser Prize from IMechE in 2006 for his research excellence and was awarded the "SMART Innovation Fellow" by Singapore MIT Alliance for Research and Technology in 2015.
Prof. Zhaojun 'Steven' Li, Ph.D.
Institution: Western New England University & President IEEE Reliability Society USA Topic: Big Data Energy
Associate Professor     
Department of Industrial Engineering & Engineering Management     
College of Engineering, Western New England University     
1215 Wilbraham Rd., Springfield, MA, 01119     
Email: zhaojun.li@wne.edu or stevenli777@ieee.org     
Phone: 413-796-2198 (office); 206-902-7334 (cell)
Dr. Zhaojun Steven Li, President IEEE Reliability Society USA, Associate Professor with the Department of Industrial Engineering at Western New England University in Springfield, MA, USA. Dr. Li's research interests include data analytics, applied statistics, operations research, and reliability engineering. He received his Ph.D. in Industrial Engineering from the University of Washington. He is an ASQ Certified Reliability Engineer and Caterpillar Six Sigma Black Belt. He is serving on editorial boards for IEEE Transactions on Reliability and IEEE Access Reliability Society Section. He is a senior member of IISE and IEEE. He has served as a board member of the IISE Quality Control and Reliability Engineering (QCRE) Division and IEEE Reliability Society. Since 2022, Dr. Li has been serving as the President of the IEEE Reliability Society.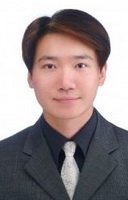 Prof. Mu-Yen Chen
Institution: National Cheng Kung University Topic: NLP
Summary: Climate change has become one of the issues that people need to face urgently in recent years, so many companies and governments have made corresponding measures and policies, the Task Force on Climate-related Financial Disclosures (TCFD) organization has been found. During the COVID-19 pandemic, people searched for information about prevention measures through traditional news media, government propaganda, and social media to avoid infection. However, the spread of misinformation caused by the pandemic led to the need for methods to detect and stop false information at its source. Therefore, this speech will discuss how the deep learning model can be applied into the text mining for analyzing TCFD-related paragraphs in report. This speech will also discuss the BERT, RoBERTa and ClimateBERT to learn text paragraphs and make predictions, due to the small amount of datasets and evaluate the performance of the model through evaluation metrics such as accuracy. Finally, the Explainable AI (XAI) will be introduced to confirm which text features affect the model to evaluate whether the paragraphs support or refutes to climate change.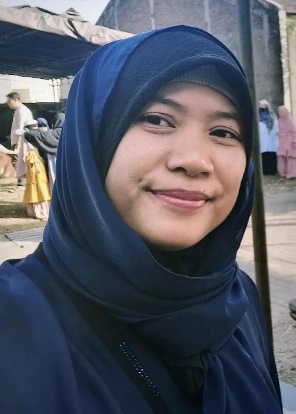 Dr. Purnomo Husnul Khotimah
Institution: National Research and Innovation Agency - Indonesia Topic: to be confirmed
Dr. Purnomo Husnul Khotimah received  her bachelor's  degree  (S.T.)  from Universitas  Indonesia  in 2005  and  her  master's  degree  (M.T.)  from  Institut Teknologi Bandung, Indonesia in 2009. Later, she obtained her Ph.D. degree (Dr.) in Informatics from Kyoto University, Japan in 2018. She received a fellowship in JSPS HOPE Meeting 2015 in her doctoral years. Later, she attained a postdoctoral position in Kyoto University Hospital, Japan, from 2018 to 2020. During her postdoctoral, she was awarded with Best Paper Award from Japan Association of Medical Informatics at JCMI 2019 for her paper titled "Medication Episode Construction Framework for Retrospective Database Analyses of Patients with Chronic Diseases". Since 2021, she leads the Information Retrieval Research Group at the Research Center for Data and Information Sciences of National Research and Innovation Agency (BRIN). She has served as TPC for various international conferences and chaired one recently in 2022. She has been active in the topic of big data, data science, data mining, and recommendation systems. Her current key research is digital epidemiology that is how to enable informal data to improve infectious disease surveillance and public health. Her other research interests, but not limited to, are digital marketing for small medium enterprises, traffic information system, smart farming, and social media for disaster resilience culture.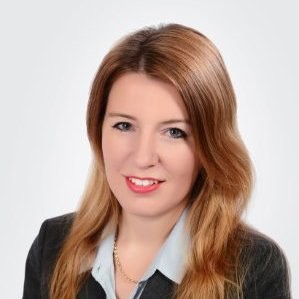 Prof. Dr. Anna Fensel
Institution: Wageningen University & Research, Wageningen, the Netherlands Topics: Artificial Intelligence and Data Science
Prof. Dr. Anna Fensel (former name: Anna V. Zhdanova) is a Full Professor in Artificial Intelligence and Data Science at Wageningen University & Research, Wageningen, the Netherlands. Previously, she was an Associate Professor and Senior Assistant Professor at STI Innsbruck, Department of Computer Science, University of Innsbruck, Austria, and prior to this worked as a Senior Researcher at FTW – Telecommunications Research Center Vienna, Austria, and a Research Fellow at the University of Surrey, UK, and as a project employee at DERI Innsbruck, University of Innsbruck, Austria. Anna has earned both her habilitation (2018) and her doctoral degree (2006) in Computer Science at the University of Innsbruck. Prior to that, she has received a diploma in Mathematics and Computer Science equivalent to the Master degree in 2003 from Novosibirsk State University, Russia. Anna has been extensively involved in European and national projects related to Semantic technologies, e.g. as a consortium coordinator (EURegio project REEeT, FFG projects TourPack, SESAME-S and SESAME, ÖAD project RESIDE), a partner project manager (H2020 OntoCommons, H2020 smashHit, Eurostars WordLiftNG, Interreg KI-Net, BMWi-FFG CampaNeo, H2020 ENTROPY, FFG DALICC, FFG OpenFridge, FP7 CSA BYTE, FP7 CA BIG, FP7 CA PRELIDA, FP7 STREP m:Ciudad, FP7 NoE PlanetData, AAL PeerAssist, FP6 IST IP SPICE, FP5 IST project Esperonto) as well as a technical contributor in other numerous projects. She has been a co-organizer or a Program Committee member of more than 100 scientific events including being in chair roles at top events such as SEMANTiCS and ESWC, a reviewer for numerous journals and a project proposals evaluator for funding agencies (EU H2020 and FP6, Eureka-Eurostars, national funding). She is a (co-)author of ca. 140 refereed publications.
Data Science 
Statistics, Big Data Analytic, Sentiment Analysis, Computational linguistics, Natural Language Processing, Speech Recognition, Knowledge Data Engineering, Augmented Reality/Virtual Reality, Human and Computer Interaction, Computer Graphics and Visualization, Metaverse, Digital Twin, Information and Content-Based Retrieval, Information Discovery, Ontology, Knowledge Graph
Informatics and Data Processing
Artificial Intelligence, Machine Learning, Neural Network, Mobile and Cloud Computing, Software Engineering, Database Systems, Formal Method in Software Engineering, Data Mining, Image Processing, Computer Vision, High Performance Computing, Pattern Recognition, Object Recognition
Information Communication Technologies (ICTs) Applications
Bioinformatics, E-Business, Tele-medicine, E-Tourism, E-Learning, Intelligence Building, Information Systems, Biomedical Engineering, Digital Government, Computer Security, Geographic Information System
Computer, Networking, and Control
Computer Systems, Computer Communication and Networking, Distributed and Parallel Infrastructure, Computer Interfacing, Embedded System, Wireless Sensor Network, Network Security, Signal Processing, Micro(processor/controller) System, Intelligence Control Systems, Fuzzy Control Systems, Control Theory, Real Time Control Systems
Guideline for Paper Submission
IC3INA follows IEEE Policy on Authorship, Peer Review, Readership, and Conference Publication. Please find the complete guideline at 

https://www.ieee.org/conferences/publishing/templates.html

The purpose of a conference template is to provide a consistent format for papers appearing in the conference proceedings. IEEE strongly encourages the use of the conference manuscript templates provided below. 
IEEE conference templates contain guidance text for composing and formatting conference papers. Please ensure that all guidance text is removed from your conference paper prior to submission to the conference. 

Please be advised that we adopt IEEE no-show policy for non-presented paper (source: IEEE-Handling of Non-Presented Papers). IEEE reserves the right to exclude a paper from distribution after the conference, including IEEEXplore Digital Library, if the paper is not presented by the author at the conference.

Failure to remove template text from your paper may result in your paper not being published.
---
Paper Format – Papers submitted to IC3INA 2023 must consist of 4-6 written pages, including pictures, tables, papers, and references. Papers that exceed 6 pages will not be considered for evaluation and acceptance. The author is responsible for ensuring that the submitted paper has a style, font, etc. in accordance with the IEEE Proceedings format. The papers submitted must be in PDF format.
Paper Submission Procedure – Paper submission through the EDAS system https://edas.info/30910
Plagiarism Checking – iThenticate which is included in the EDAS system. The similarity score is a maximum of 20 %
Copyright – The IEEE e-Rights Grid (or the article/author information on the e-Rights Form) to ensure that the title, authors, and email address are accurate. As the completed forms are a contract between IEEE and the authors, we must have the correct information within the form before IEEE can publish the article.
Registration Payment:

Early Bird Registration Deadline : August 22, 2023
Normal Registration Deadline : September 22, 2023

Phase 1: April 1 – 30, 2023
Paper submission deadline: April 30, 2023
Notification of accepted papers : May 29, 2023
Phase 2: May 1 – 30 June, 2023
Paper submission deadline: June 30, 2023
Notification of accepted papers : July 31, 2023
Phase 3: July 1 – August 31, 2023
Paper submission deadline: August 31, 2023
Notification of accepted papers : September 8, 2023
Phase Extended: September 1 – September 7, 2023
Paper submission deadline: September 7, 2023
Notification of accepted papers : September 15, 2023
---
Final Submission of revised version: September 22, 2023
Conference Date: October 4-5, 2023
Proceeding Production and Submission: October – December, 2023
---
Further information regarding Final Paper Submission, Payment, and Conference Management Systems Platform Registration have been sent to the accepted authors. Please check your email.
Conference Registration Fee:
Registration Fees: Early Bird (22 Agustus 2023)

| Categories |  Fee |
| --- | --- |
| Professional presenter |  Rp. 2.800.000,- |
| Student / IEEE Member / PPI Member presenter* |  Rp. 2.500.000,- |
| Non Speaker / Participant / Guest |         Rp. 300.000,- |
*) In order to qualify for the student reduced registration fee, the first author must be a student. The registration fee is applied for first author, while the presenter can be any – one of the authors listed in accepted paper. Proof of student status (e.g. scanned image or pdf file of student ID card) and proof of payment must be uploaded into the form.
.
Bank Account for Registration Fee:
Bank Name: BNI    
Account Number: 0213497851       
Account Holder:  Raharja Mulya
---
Participation registration should be done online through the web (https://bit.ly/registration_ic3ina2023). The status of registration is accessible at the participant list page.
Steering Committee
a. Chair
:
Dr. Eng. Budi Prawara
( Head of Organization Research of Electronics and Informatics BRIN, Indonesia )
b. Vice chair
:
Dr. Esa Prakasa, S.T., M.T.
( Head of Research Center for Data and Information Sciences, BRIN, Indonesia )
Organizing Committee
a. Chair
:
Arafat Febriandirza, Ph.D.
( Research Center for Data and Information Science, BRIN, Indonesia )
b. Vice chair
:
Dr. Eng. Lia Sadita
( Research Center for Data and Information Science, BRIN, Indonesia )
Technical Program Committee
a. Chair
:
Zaenal Akbar, Ph.D.
( Research Center for Data and Information Sciences, BRIN, Indonesia )
b. Vice Chair
:
Dr. Ira Maryati
( Research Center for Data and Information Sciences, BRIN, Indonesia )
c. Member
:
1.
Dayat Kurniawan (Conference Coordination and Research Publication Activities, IEEE Indonesia Section )
2.
Joan Santoso
(Government Engagement, IEEE Indonesia Section)
3.
Ilham Ari Elbaith Zaeni (IEEE Indonesia Section)
Secretary
a. Coordinator
:
Hayuning Titi Karsanti, S.Kom., M.Eng. ( Research Center for Data and Information Sciences, BRIN, Indonesia )
b. Member
:
1.
Wachyuni A.Md ( Research Center for Data and Information Sciences, BRIN, Indonesia )
2.
Andre Sihombing S.Kom., M.Sc ( Research Center for Data and Information Sciences, BRIN, Indonesia )
3.
Siti Kania Kushadiani, M.Kom ( Research Center for Data and Information Sciences, BRIN, Indonesia )
4.
Elvira Nurfadhilah, S.Komp., M. Kom ( Research Center for Data and Information Sciences, BRIN, Indonesia )
5.
Siska Pebiana S.Kom., M.Kom. ( Research Center for Data and Information Sciences, BRIN, Indonesia )
Treasurer
a. Coordinator
:
Ekasari Nugraheni M.T. ( Research Center for Data and Information Sciences, BRIN, Indonesia )
b. Member
:
1.
Muh. Hafizh Izzaturrahim, S.Kom ( Research Center for Data and Information Sciences, BRIN, Indonesia )
2.
Mahyar Ependi S.Si ( Research Center for Data and Information Sciences, BRIN, Indonesia )
Public Relation
a. Coordinator
:
M. Yudhi Rezaldi, Ph.D ( Research Center for Data and Information Sciences, BRIN, Indonesia )
b. Member
:
1.
Cahyo Trianggoro, S.IIP ( Research Center for Data and Information Sciences, BRIN, Indonesia )
2.
Harnum Annisa Prafitia, S.Si ( Research Center for Data and Information Sciences, BRIN, Indonesia )
3.
Retno Ayuningtias, S.Kom ( Research Center for Data and Information Sciences, BRIN, Indonesia )
4.
Anton Surahmat, M.I.Kom ( Research Center for Data and Information Sciences, BRIN, Indonesia )
IT Support
a. Coordinator
:
Aang Gunawan Sutyawan, M.T ( Research Center for Data and Information Sciences, BRIN, Indonesia )
b. Member
:
1.
Niken Fitria Apriani, M.Kom ( Research Center for Data and Information Sciences, BRIN, Indonesia )
2.
Ridwan Suhud, M.T ( Research Center for Data and Information Sciences, BRIN, Indonesia )
TPC & Keynote Speaker
a. Coordinator
:
Rezzy Eko Caraka, Ph.D. ( Research Center for Data and Information Sciences, BRIN, Indonesia )
b. Member
:
1.
Dr. Shiddiq Al Hakim ( Research Center for Data and Information Sciences, BRIN, Indonesia )
2.
Abdurrakhman Prasetyadi, M.P ( Research Center for Data and Information Sciences, BRIN, Indonesia )
Publication, Documentation, & Program Book
a. Chair
:
Dr. Tr. Lindung Parningotan Manik ( Research Center for Data and Information Sciences, BRIN, Indonesia )
b. Member
:
1.
Andria Arisal, M. Eng ( Research Center for Data and Information Sciences, BRIN, Indonesia )
2.
Irfan Asfy Fakhry Anto, M.T ( Research Center for Data and Information Sciences, BRIN, Indonesia )
3.
Dian Isnaeni Nurul Afra, M.T.I. ( Research Center for Data and Information Sciences, BRIN, Indonesia )
4.
Siti Shaleha, S.ST. ( Research Center for Data and Information Sciences, BRIN, Indonesia )
5.
Wardatul Hanifah, S.Kom ( Research Center for Data and Information Sciences, BRIN, Indonesia )
Scientific Committee
a. Chair
:
Dr. Purnomo Husnul Khotimah ( Research Center for Data and Information Sciences, BRIN, Indonesia )
b. Member
:
1.
Prof. Yunho Kim ( Ulsan National Institute of Science and Technology, Korea )
2.
Prof. Maengseok Noh ( Pukyong National University, Korea )
3.
Prof. Rung Ching Chen ( Chaoyang University of Technology, Taiwan )
4.
Prof. Shao-Kuo Tai ( Chaoyang University of Technology, Taiwan )
5.
Dr. Adeel Ashraf Cheema ( National University of Computer and Emerging Sciences. Faisalabad, Punjab, Pakistan )
6.
Assoc. Prof. Zarina Mohd Khalid, PhD (Director, Department of Mathematical Sciences,

Faculty of Science, Universiti Teknologi Malaysia)

7.
Prof. Youngjo Lee (Department of Statistics, Seoul National University, Korea )
8.
Rezzy Eko Caraka, Ph.D ( Research Center for Data and Information Science, BRIN, Indonesia )
9.
Dr. Foni Agus Setiawan ( Research Center for Data and Information Science, BRIN, Indonesia )
10.
Dr. Wiwin Suwarningsih ( Research Center for Data and Information Science, BRIN, Indonesia )
11.
Dr. DIPL. ING (FH) Anne Parlina ( Research Center for Data and Information Science, BRIN, Indonesia )
12.
Dr. Eng. Lia Sadita, S.Kom, M.Eng. ( Research Center for Data and Information Science, BRIN, Indonesia )
13.
Al Hafiz Akbar Maulana, Ph.D. ( Research Center for Data and Information Science, BRIN, Indonesia )
14.
Dr. Tr. Lindung Parningotan Manik (Research Center for Data and Information Science, BRIN, Indonesia)
15.
Dr. Shidiq Al Hakim (Research Center for Data and Information Science, BRIN, Indonesia)
16.
Dr. Ambar Yoganingrum (Research Center for Data and Information Science, BRIN, Indonesia)
17.
Dr. Eng. Budi Nugroho (Research Center for Data and Information Science, BRIN, Indonesia)
18.
Zaenal Akbar, M.Kom., Ph.D (Research Center for Data and Information Science, BRIN, Indonesia)
19.
Dr. Arya Adhyaksa Waskita (Research Center for Data and Information Science, BRIN, Indonesia)
20.
Dr. Dipl. Ing (FH) Asri (Research Center for Data and Information Science, BRIN, Indonesia)
21.
Dr. M. Teduh Uliniansyah (Research Center for Data and Information Science, BRIN, Indonesia)
22.
Dra. Andrari G, M.Sc (Research Center for Data and Information Science, BRIN, Indonesia)
23.
Dr. Ira Maryati (Research Center for Data and Information Science, BRIN, Indonesia)

24.










25.

Prof. Ana Hadiana (Research Center for Data and Information Science, BRIN, Indonesia)

Luciano Santos, PhD., (Fitting Cloud, Japan)

Research Center for Data and Information Sciences (RCDIS), BRIN
Komplek LIPI, Jl. Sangkuriang No. 21 Bandung – 40135
Telp/WA: +62 811 1933 3608
Email: ic3ina@brin.go.id