The First International Conference on Food and Agricultural Sciences 2022: Advanced Agricultural Technology to Deal with Climate Change Issue for Achieving Food Security – http://conference.brin.go.id/icfas2022/
The First International Conference on Food and Agricultural Sciences (ICFAS 2022): Advanced Agricultural Technology to Deal with Climate Change Issue for Achieving Food Security will be held invirtually by zoom meeting, on November 24-25, 2022. The conference is an annual event organized by the Research Organization for Agriculture and Food, National Research and Innovation Agency (BRIN) that aims to bring together researchers, scientists, lecturers, engineers, scholar students, and practitioners interested in the advanced technologies of agriculture and food including climate change, smart farming, pre- and post-harvest technologies, food and nutrition securities, agriculture and food supply chain system and related topics. The 1st ICFAS, 2022 provides a forum for the exchange of information on state-of-the-art research within all of the related topics as well as aims to build and strengthen scientific cooperation among the research institutions.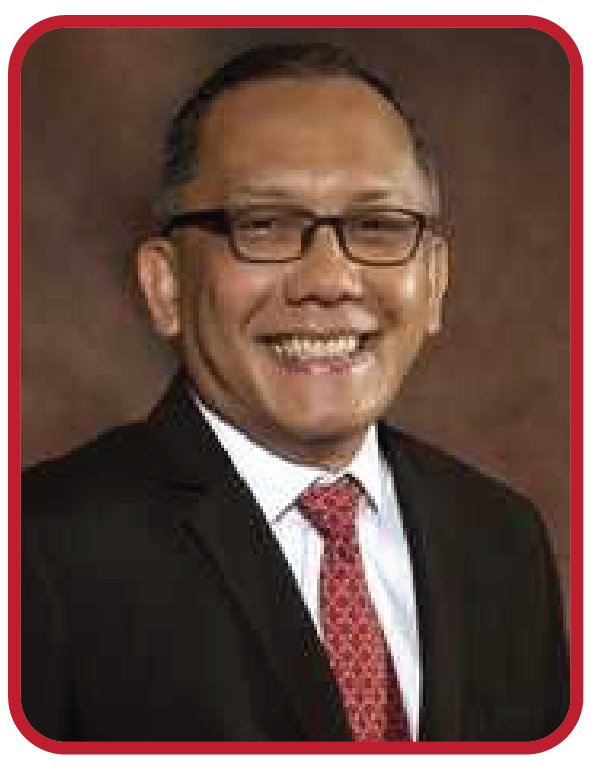 Dr. Laksana Tri Handoko, M.Sc.
Chairman of National Research and Innovation Agency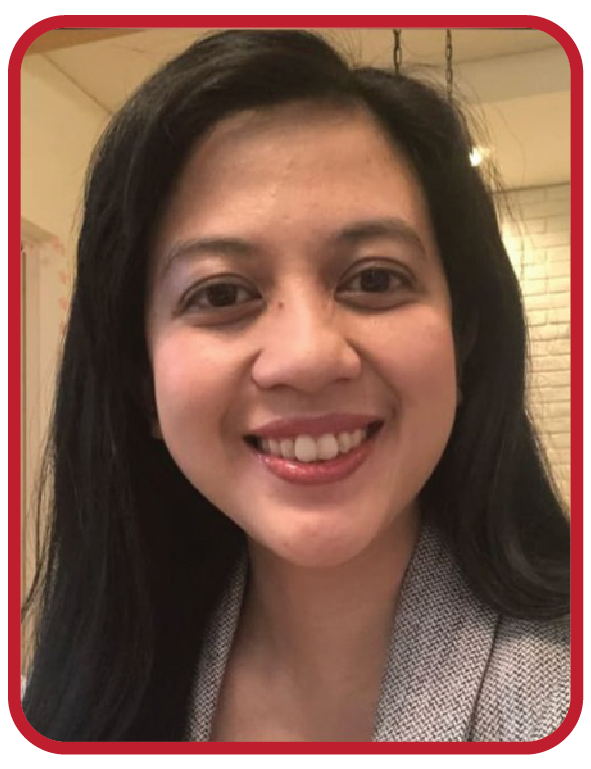 Dr. Sastia Prama Putri
Associate Professor, Graduate School of Engineering, Osaka University, Japan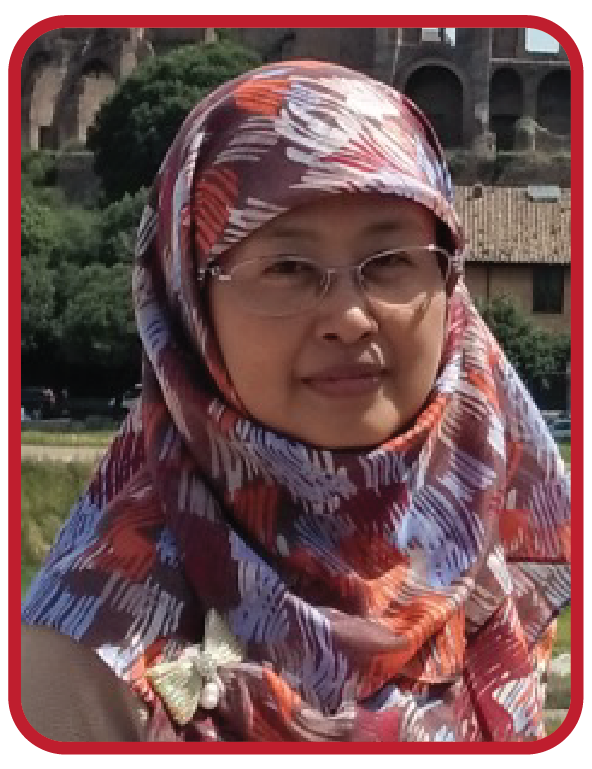 Puji Lestari, S.P., M.Si., Ph.D
Chairman of Research Organization for Agriculture and Food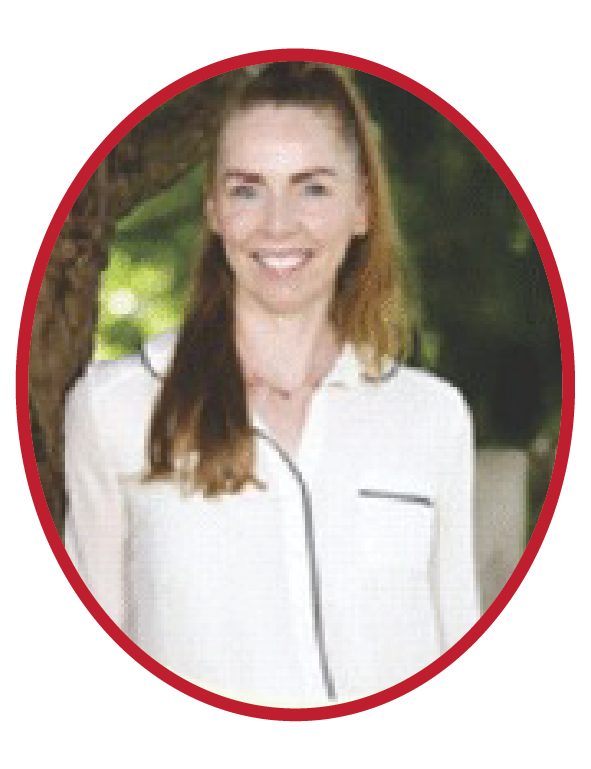 Sinead Leahy, PhD
Senior Science Advisor, New Zealand Agricultural Research Centre

Sinead is a senior science advisor in NZAGRC, she works with the NZAGRC director to help develop and monitor the NZAGRC science programme, contributes to policy initiatives, undertakes extension activities and liaises with external visitors. Sinead completed a BSc (Hons) and PhD in Microbiology and Biochemistry at the University of Cork, Ireland, before undertaking postdoctoral research at the Alimentary Pharmabotic Centre (APC) based at University College, Cork. in 2006, Sinead emigrated to New Zealand to undertake further postdoctoral research in rumen microbiology at AgResearch in Palmerston North. She progressed to Researcher and Senior Researcher roles, before being seconded to the NZAGRC in 2016 to coordinate international capability-building and training programmes delivered under the banner of the GRA. Sinead grew up in rural Ireland and is keen to help farmers improve their productivity and environmental performance through scientific excellence. She is a microbiologist, specialising in the genomics of microbial communities residing in the gut of ruminant animals.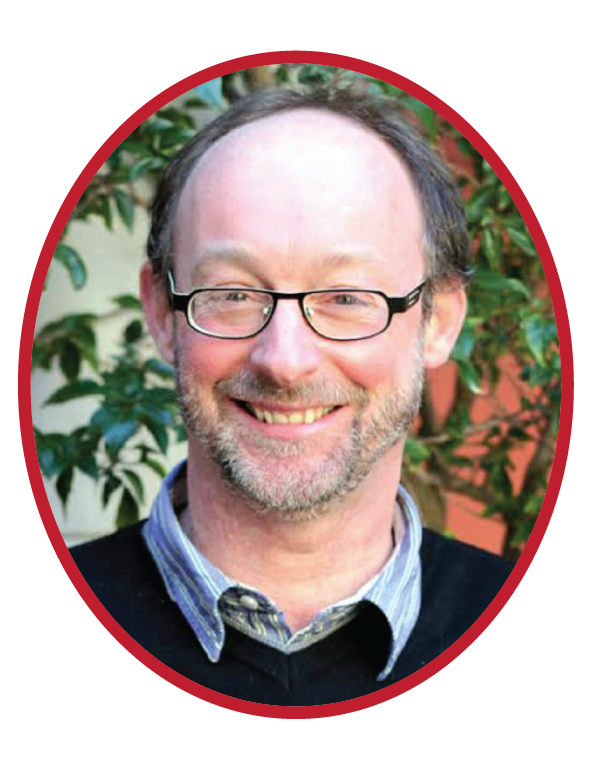 Bart Panis, Ph.D.
Senior Researcher Bioversity International (Belgium) Leuven, Belgium

Bart Panis, was a senior researcher in Bioversity International Leuven Belgium. Bart started his carrier in 1989 as research assistant at KU Leuven where he was involved in the development of embryogenic cell suspensions, regenerable protoplasts and techniques for genetic engineering of banana. He obtained his Ph.D. degree in 1995 on cryopreservation of Musa spp., a technique that he later on applied as post-doc and research manager on more than 40 plant species. He's currently responsible for the banana collection that is conserved in liquid nitrogen. n the framework of the CGIAR Research Program on Roots, Tubers and Bananas, he is among others involved in the development of conservation technologies with a focus establishing cryopreservation protocols for a wide variety of plant species (much of this research happens in collaboration with CG Centers like CIP, CIAT and IITA). He is now also developing storage protocols for banana botanical seed. Moreover, he is involved in research that is aiming at unravelling drought tolerance mechanisms in banana using phenotyping and proteomics.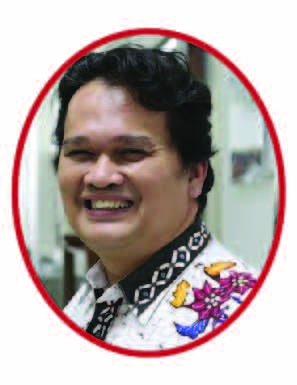 Yandra Arkeman
Artificial Intelligence (AI) and blockchain technology in agriculture

Yandra Arkeman was a lecturer in IPB University Indonesia which expert in computational intelligence and advanced computing technology. He earned a Ph.D. in Manufacturing Systems Engineering with dissertation on Intelligent Manufacturing Systems using Genetic Algorithms from University of South Australia (2000). Then he conducted his first post-doctoral research at Department of Electrical Engineering and Computer Science, Kansai University, Osaka, Japan, for 2 years (2004-2006) and his second post-doctoral research at Department of Computer Science, George Mason University, Fairfax, Virginia, USA, for 4 months (2009/ 2010). His biography is included in Who's Who in Science and Engineering 1998/1999 by Marquis Publication, USA He had a Master of Engineering in Advanced Manufacturing Technology from University of South Australia with the thesis on Artificial Intelligence for System Design. He obtained his first degree in Agroindustrial Technology from IPB University Indonesia, with the topic on CAQ (Computer Aided Quality).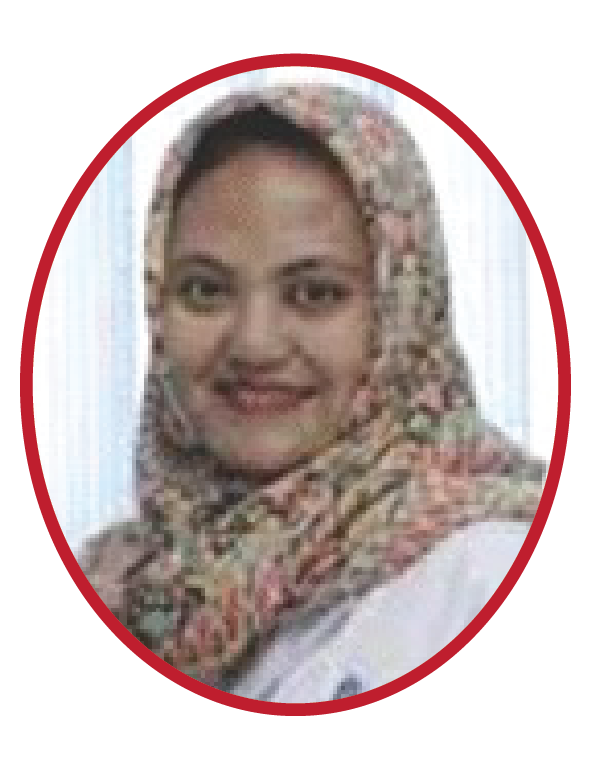 Dr. Ratih Pangestuti, S.Kel., M.Si
Researcher at the National Research and Innovation Agency (BRIN)

Ratih Pangestuti was a researcher at the National Research and Innovation Agency (BRIN), Indonesia. She received her Ph.D. from the Pukyong National University, South Korea, in 2012. After that, she became a postdoctoral research associate at the Marine Bioprocess Research Centre and the National Research Foundation of South Korea. Her research interest is neuroprotection, bioactivity, marine algae, and nutraceuticals. She pays great attention to the utilization of marine life and its sustainability. Her latest research is using sea cucumbers or sea cucumbers for medicinal raw materials. Her various publications have been widely used as references to plant biology.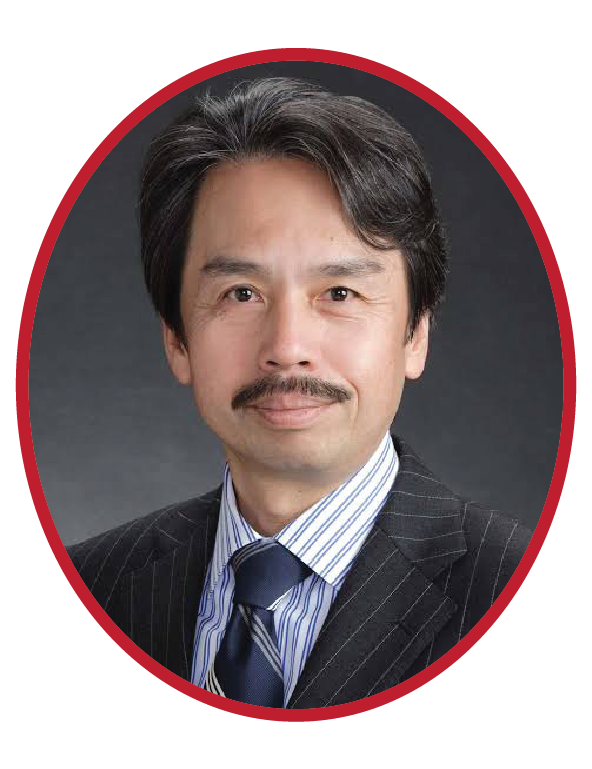 Prof.Dr. Hiroshi Ehara
Director of International Center for Research and Education in Agriculture (ICREA), Nagoya University, Japan

Hiroshi Ehara, is Director of International Center for Research and Education in Agriculture in Nagoya University, Japan. He earned a B.Agr. in Division of Land Development (1985) in Nihon University and M.Agr. (1987) in Division of Agriculture in Okayama University, Japan. He obtained his Ph.D. degree (National Science and Technology) from Okayama University. Research areas that Hiroshi Ehara concerns are environmental science, agriculture science, crop production science, tropical agriculture, and crop ecophysiology. The current interests are ecological and physiological characteristics of sago palm (Metroxylon sagu) and related species, improvement of cultivation techniques to enhance adaptability against environmental stress in rice, and growth and physiological response of Vigna plants against salt stress or acid stress.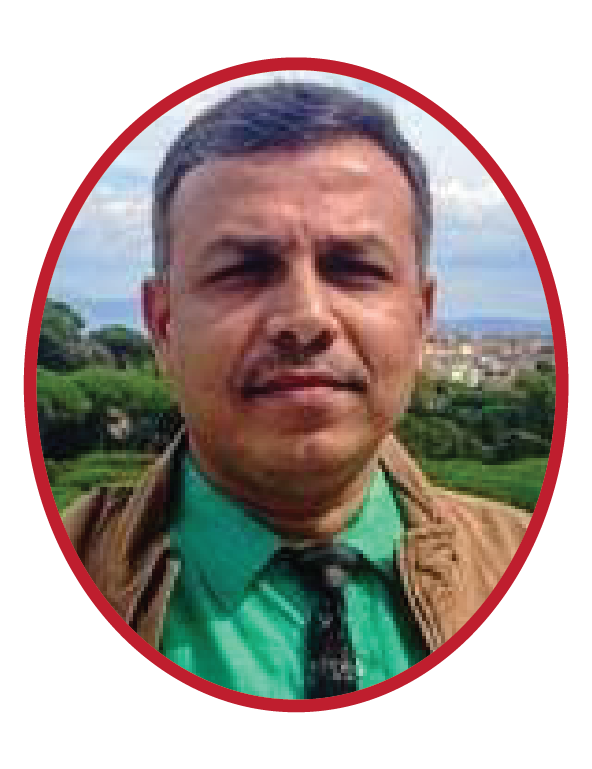 Dr. Sunil Archak
National Bureau of Plant Genetic Resources, India.

Sunil Archak is Researcher of the Agriculture Knowledge Management Unit, NBPGR, India. He works with various crops such as vegetables and fruits, chickpea, wheat, and rice. His salient achievements are related to plant genetic resources (PGR), including infrastructure and facility creation of NBPGR; germplasm acquisition, characterization, and evaluation; DNA profiling; PGR informatics, and PGR teaching at the relevant university. He patented a single tube multiplex assay protocol for quick and accurate profiling of export-oriented Basmati samples to detect and quantify adulteration (APEDA). He also developed an online system called ONLY, which facilitates germplasm exchange, ex-situ conservation information management, germplasm registration, herbarium information management, and IP management. Since 2017, He has attended as the representative for Governing Body Meeting of the International Treaty of Plant Genetic Resources for Food and Agriculture (ITPGRFA). He is also a member of the Scientific Advisory Committee of ITPGRFA, the Ad Hoc Open-ended Working Group to enhance the Multi-Lateral System of ITPGRFA, and the Genesys Advisory Committee.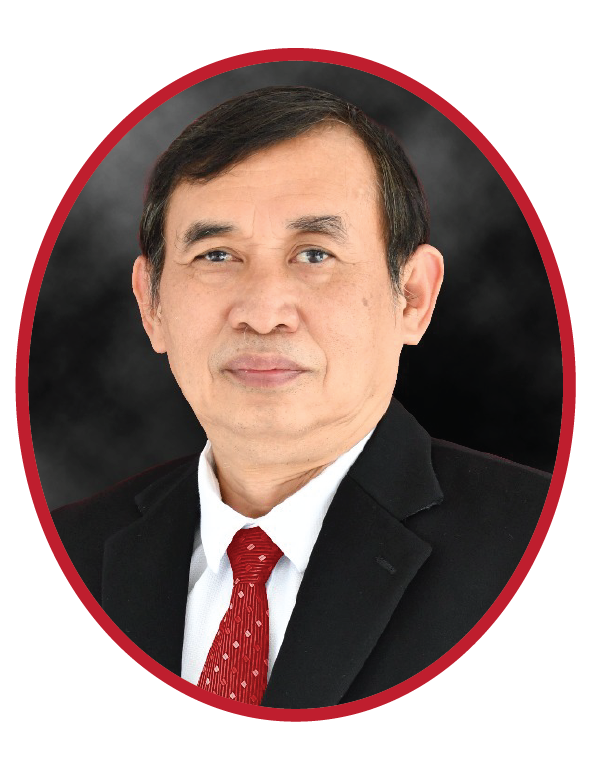 Mastur Ph.D
President of Indonesia Biotechnology Consortium

Mastur is the President of Executive Board of the Indonesia Biotechnology Consortium (IBC). The IBC is a scientific organization and is not affiliated with Social and Political Organization. This organization is an association of institutions that conduct development and application of science and technology in the field of biotechnology. Mastur earned his Ph.D. from Tokyo University of Agriculture, Japan on the topic of Bioregulation, while his Master and Bachelor Degree was obtained from IPB University. Mastur is the project leader of the Reduce Impact Logging (RIL) Competitive Award Scheme (CAS) II from Bureau Forest Management Project MOFE/EU on 2000. He also assisting the Soil and Water Conservation Specialist Consultant at the Good Governance in Water Resources Management Project MOPW/EU on 2023/2004. At the moment he is the Director of Indonesian Center for Biotechnology and Genetic Resources Research and Development of the Ministry of Agriculture of Indonesia.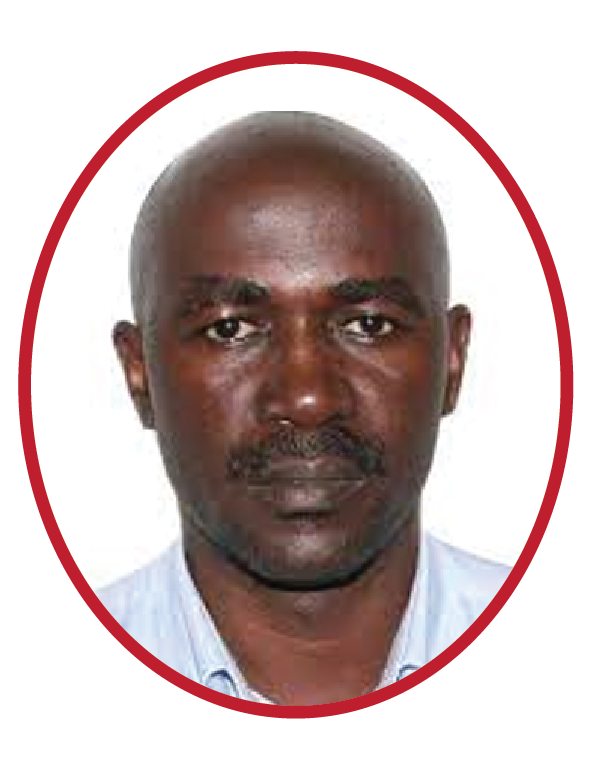 Charles Masembe, Ph.D.
Associate Professor, College of Natural Science, Makerere University, Uganda

Charles Masembe is a veterinarian, molecular geneticist and Associate Professor, with teaching and research experience in molecular genetics, diagnostics, evolution and epidemiology of important diseases of domestic animals, mainly Foot-and-Mouth Disease (FMD), African swine fever, and pathogen discovery. He has an MSc in Environment and Natural Resources Management (Makerere University), a PhD in Molecular Population Genetics (Makerere and Copenhagen University), and Post-Doctoral training (Makerere, Copenhagen University, and the Technical University of Denmark). He has been a visiting scientist under the Africa Biosciences Challenge Fund at the Biosciences Eastern and Central Africa (BecA-ILRI) with a main emphasis on metagenomics, and a visiting research scientist at Yale School of Public Health and the Swedish University of Agricultural Sciences. Charles is experienced in the molecular biology and serological techniques needed for sampling and genetics/disease investigations in in a variety of species. Research in his team has generated and published scientific information for conservation of Africa's wildlife resources and patterns of disease transmission at the wildlife-domestic interface. This expertise has grown to a level that has genetically characterised animal epidemics with particular emphasis on foot-and-mouth disease in the African Great Lakes region, and is aimed at unraveling livestock-wildlife disease interactions to design efficient disease control strategies for FMD.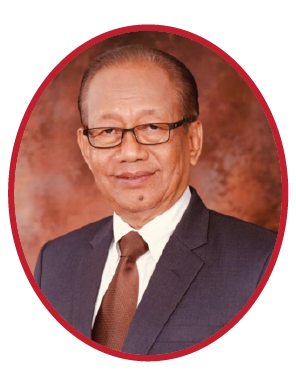 Dr. Rusman Heriawan S.E., M.Si.
Chairman of GAPENSISKA Board of Supervisors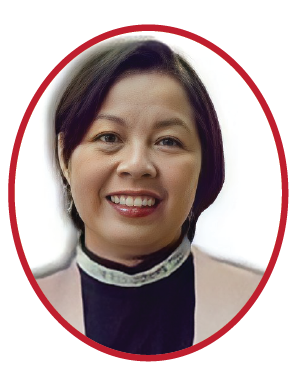 Sony Tababa
Biotechnology Affairs Director of CropLife Asia


| | | |
| --- | --- | --- |
| Call for paper | : | May 16, 2022 |
| Submission due date | : | August 15, 2022 |
| Final call | : | August 31, 2022 |
| Notification of accepted abstract | : | September 14, 2022 |
| Final manuscript (Word and PDF) | : | October 16, 2022 |
| Extended final manuscript (Word and PDF) | : | October 18, 2022 |
| Notification of accepted paper | : | November 13, 2022 |
| Final registration and payment | : | November 20, 2022 |
| Conference event | : | November 24 and 25, 2022 |
Topic of interest include, but not limited to, the following
Agronomy Crop modelling, water and nutrient management, plant-microbes interaction, weed control, cropping system, seed technology, and plant propagation.
Plant Breeding, Genetics, and Biotechnology Germplasm characterization (phenotypic, genotypic, and molecular) and utilization, plant breeding (conventional, mutation, in-vitro, and molecular), gene transformation, and genome editing.
Plant Protection Integrated pest management, chemical and biological control of pest and diseases, detection technology of pest and diseases, and insect sex-pheromone.
Soil Science Physical, chemical, biological, and fertility properties of soils, soil amelioration, chemical and bio- fertilizers, soil conservation and remediation
Appropriate Technology Pre- and post-harvest technology, food processing based on local ingredients, food storage-packaging-distributions technology, ergonomics aspects of appropriate technology, and agricultural waste processing.
Food Technology and Processing Food-grade material, biofortification and fortification, nutraceutical, processing product of plant, livestock and marine resources, fermentation and fermented product, functional food and beverage, advanced food technology, food detection, food safety, food preservation, food packaging, food revitalization, and halal research.
Livestock Production Breeding programs of livestock and forages, technology development of feed and nutrition, reproduction, veterinary, livestock management, and post-harvest.
Agroindustry Agroindustrial processing by-products and their bioactives/derivatives for food crops, horticulture, plantation crops, forestry, fishery, marine resources, and livestock, postharvest handling, food loss and waste, by-product valorization, biosystems and agroindustrial machinery, agroindustrial management and supply chain system
Guideline for Paper Submission
AIP Conference Proceedings uses author-prepared PDFs for all published content and will not send out author proofs prior to publication. Therefore, it is important to ensure that all manuscripts are submitted in their final form and that all fonts are embedded. AIP author template packages contain comprehensive advice and guidelines for authors—including a Do's and Don'ts checklist—all papers must be prepared abiding by these guidelines. Well-prepared manuscripts enable rapid publication. When preparing your manuscript for AIP Conference Proceedings, please abide by the following requests:
Download your template package for Word (word template) or LaTex (LaTex template).
Do not add page numbers or headers/footers.
Do not alter the margins of our templates.
Paper size is 8.5 x 11.
The paper must include the author's name and full affiliation address including country.
Use clear, legible graphics and diagrams contained within the margins.
Do not use copyrighted material without permission and proper crediting.
All pages are to be in portrait.
References are prepared using our sample reference guidelines (available in the template package). References can only be linked if they are complete.
Embed all fonts into your manuscript PDF.
What to send to your conference organizer?
A final PDF file of your paper with fonts embedded.
Copies of permissions to re-use copyrighted material.
Conference Agenda/ Program
Day 1
| | |
| --- | --- |
| Time | Programs |
| 07.30–08.30 | Registration |
| 08.30–09.00 | Opening Ceremony |
| 09.00–10.30 | Keynote Speech |
| 10.30–10.40 | Migrating to breakout rooms |
| 10.40–12.00 | Parallel session I |
| 12.00–13.00 | Lunch break |
| 13.00–14.30 | Parallel session II |
| 13.00–14.30 | Parallel session II |
LINK FOR REGISTRATION :
CONFERENCE FEE:
| | |
| --- | --- |
| ITEM | Fee (IDR) |
| PRESENTER: | |
| EXTERNAL/INTERNAL BRIN -NON MEMBER IEEE | 2.500.000 |
| EXTERNAL BRIN – MEMBER IEEE | 2.250.000 |
| EXTERNAL NON PRESENTER (NON-PAPER) | 250.000 |
The 1st International Conference for Food and Agricultural Sciences (ICFAS 2022) will gather all researchers, scientists, lecturers, engineers, scholars students, and practitioners interested in the advanced technologies of agriculture and food including climate change, smart farming, pre and post-harvest technologies, food and nutrition securities, agriculture and food supply chain system and related topics.
Steering Committee
| No | Name | Expertise |
| --- | --- | --- |
| 1 | Puji Lestari, Ph.D. | Agricultural Biotechnology |
| 2 | Dr. Yudhistira Nugraha | Plant Breeding |
| 3 | Dr. Dwinita Wikan Utami | Agricultural Biotechnology |
| 4 | Satriyo Krido Wahono, Ph.D. | Food Technology and Processing |
| 5 | Dr. Mulyana Hadipernata | Agroindustry |
| 6 | Achmat Sarifudin, Ph.D. | Appropriate Technology |
Editorial board
| No | Name | Affiliation |
| --- | --- | --- |
| 1 | Prof. Endang Septiningsih | Department of Soil and Crop Sciences, Texas A&M University, USA |
| 2 | Dr. Back-ki Kim | Seoul National University, South Korea |
| 3 | Dr. Md. Babul Akter | Bangladesh Institute of Nuclear Agriculture, Bangladesh |
| 4 | Dr. Vivi N. Arief | School of Agriculture and Food Sciences, Faculty of Sciences, The University of Queensland, Australia |
| 5 | Marilyn C. Ferrer, M.Sc. | PhilRice, Phillippine |
| 6 | Dr. Laosatit Kurlab | Department of Agronomy, Faculty of Agriculture at Kamphaeng Saen, Kasetsart University, Thailand |
| 7 | Prof. Dr. Ir. I Nyoman Widiarta, M.Agr. | Research Center for Food Crops, National Research and Innovation Agency (BRIN) Indonesia |
| 8 | Dr. Ir. Iswari Saraswati Dewi, M.Si. | Research Center for Food Crops, National Research and Innovation Agency (BRIN) Indonesia |
| 9 | Dr. M. Andi Takdir | Research Center for Food Crops, National Research and Innovation Agency (BRIN) Indonesia |
| 10 | Prof. Dr. Ir. Saptana, M.Si. | Research Center for Horticultural and Estate Crops, National Research and Innovation Agency (BRIN) Indonesia |
| 11 | Dr. Kusumawaty Kusumanegara, S.P., M.Agr.Sc. | Research Center for Horticultural and Estate Crops, National Research and Innovation Agency (BRIN) Indonesia |
| 12 | Dr. Kartika | Research Center for Horticultural and Estate Crops, National Research and Innovation Agency (BRIN) Indonesia |
| 13 | Prof. Dr. drh. Herdis, M.Si. | Research Center for Animal Husbandry, National Research and Innovation Agency (BRIN) Indonesia |
| 14 | Dr. RA. Yeni Widiawati | Research Center for Animal Husbandry, National Research and Innovation Agency (BRIN) Indonesia |
| 15 | Dr. Ir. Bram Brahmantiyo, M.Si. | Research Center for Animal Husbandry, National Research and Innovation Agency (BRIN) Indonesia |
| 16 | Achmat Sarifudin, S.Tp., M.Sc., Ph.D. | Research Center for Appropriate Technology, National Research and Innovation Agency (BRIN) Indonesia |
| 17 | Dr. Christina Litaay, S.Pi., M.Si. | Research Center for Appropriate Technology, National Research and Innovation Agency (BRIN) Indonesia |
| 18 | 18. Dr. Ainia Herminiati, S.T., M.Si. | Research Center for Appropriate Technology, National Research and Innovation Agency (BRIN) Indonesia |
| 19 | Anastasia Wheni Indrianingsih, Ph.D. | Research Center for Food Technology and Processing National Research and Innovation Agency (BRIN) Indonesia |
| 20 | Dr.rer.nat. Andri Frediansyah, S.Si., M.Sc. | Research Center for Food Technology and Processing National Research and Innovation Agency (BRIN) Indonesia |
| 21 | Yusuf Andriana, Ph.D. | Research Center for Food Technology and Processing National Research and Innovation Agency (BRIN) Indonesia |
| 22 | Ir. Arief Arianto, M.Sc. | Research Center for Agroindustry, National Research and Innovation Agency (BRIN) Indonesia |
| 23 | Prof. Dr. Setyadjit | Research Center for Agroindustry, National Research and Innovation Agency (BRIN) Indonesia |
| 24 | Dr. Sri Yuliani | Research Center for Agroindustry, National Research and Innovation Agency (BRIN) Indonesia |
Organizing committee
Chief
Ir. Tri Puji Priyatno, PhD
Vice of Chief
Dr. Windu Negara
Secretary

Andari Risliawati, M.Sc
Yusi N Andarini, M.Si
Dr. Pradita Iustitia Sitaresmi, S.Pt.

Event and Ceremony
Coordinator
Ir. Arief Arianto, M.Si
Member

Dr. Rossa Yunita
Oky Dwi Purwanto, SP, MSi
Ari Rahayuningtyas, MT
Dr. Mohammad Miftakhus Sholikin, S.Pt., M.Si
Dr. Mohammad Firdaus Hudaya, S.Pt
Suci Rahayu, M.Sc
Rutriana Meilisa, SE

Documentation and Graphic Design
Coordinator
Putut Suryo Negoro, S.Pt
Member

Trias Sitaresmi, MSi
Eka Sulanjana

Publication
Coordinator
Dr. Hakim Kurniawan, SP, MP
Members

Wiwiek Harsonowati, SSi, MSi, PhD
Dr. Bayu Andri Atmoko, S.Pt.
Dr. Muhammad Firdaus Hudaya, S.Pt
Dr. Wulandari, S.Pt
Slamet Widodo, S.Pt., M.Sc
Secretariat of ICFAS-2022
Official email: icfas@brin.go.id
Research Organization for Agriculture and Food, National Research and Innovation Agency (BRIN)
Cibinong Science Center, Jl Raya Jakarta Bogor Cibinong Kabupaten Bogor 16915
Steering Committee
| | | | |
| --- | --- | --- | --- |
| No. | Name | PR | Expertise |
| 1 | Puji Lestari, Ph.D | KaOR | Agricultural Biotechnology |
| 2 | Dr. Dra. Dwinita Wikan Utami | KaPRHB | Agricultural Biotechnology |
| 3 | Dr. Mulyana Hadipernata | KaPRAI | Post-harvest technology |
| 4 | Achmat Sarifudin, Ph.D | KaPRTTG | Appropriate technology |
| 5 | Dr. Yudhistira Nugraha | KaPRTP | Plant breeding |
| 6 | Dr. Satriyo Krido Wahono | KaPRTPP | Food technology and processing |
Scientific committee/editorial board
| | | | |
| --- | --- | --- | --- |
| 1 | Dr. Chaerani | PRTP | Plant Protection |
| 2 | Dr. I Made Tasma | PRTP | Agricultural Biotechnology |
| 3 | Dr. Nurul Hidayatun | PRTP | Plant Breeding and Genetics |
| 4 | Prof. Dr. M. Sabran | PRTP | Statistic |
| 5 | Dr. Ir. Iswari S. Dewi | PRTP | Plant tissue culture |
| 6 | Prof. Dr. I Nyoman Widiarta | PRTP | Plant Protection |
| 7 | Dr. Yusmani | PRTP | Plant Protection |
| 8 | Prof. Dr. Amran Muis | PRTP | Plant Protection |
| 9 | Prof. Dr. Muhammad Azrai | PRTP | Plant Breeding, Genetics, and Biotechnology |
| 10 | Dr. Aris Hairmansis | PRTP | Plant Breeding, Genetics, and Biotechnology |
| 11 | Dr. M Muchlish Adie, MS | PRTP | Plant Breeding, Genetics, and Biotechnology |
| 12 | Prof. Dr. Arif Harsono | PRTP | Agronomy |
| 13 | Dr. Muh. Akil | PRTP | Agronomy |
| 14 | Prof. Dr. Sukarman | PRTP | Soil science |
| 15 | Dr. Etty Pratiwi | PRTP | Soil science |
| 16 | Dr. Poppy Rejekiningrum | PRTP | Soil Science |
| 17 | Prof. Dr. Rubiyo | PRHB | Food estate breeding |
| 18 | Prof. Dr. Saptana | PRHB | Social economy agribusiness |
| 19 | Prof. Dr. Mat Syukur | PRHB | Agricultural social economy |
| 20 | Dr. Ika Roostika | PRHB | Plant tissue culture |
| 21 | Dr. A. Dinar Ambarwati | PRHB | Plant biotechnology |
| 22 | Dr. Kusumawaty K | PRHB | Plant biotechnology |
| 23 | Dr. Kartika (LIPI) | PRHB | Agronomy |
| 24 | Prof. Dr. drh. Herdis, M.Si. | PRNak | Bio reproduction |
| 25 | Dr. Ir. Maijon Purba, S.Si, M.Si | PRNak | Animal production |
| 26 | Dr. Windu Negara | PRNak | Ruminant nutrition |
| 27 | Dr. RA. Yeni Widiawati | PRNak | Feed and animal nutrition |
| 28 | Dr. Cecep Hidayat, S.Pt., M.Si. | PRNak | Poultry nutrition |
| 29 | Dr. Ir. Bram Brahmantiyo, M.Si | PRNak | Animal breeding and genetic |
| 30 | Achmat Sarifudin, Ph.D | PRTTG | Food processing and technology |
| 31 | Dr. Christina Litaay | PRTTG | Post-harvest technology |
| 32 | Dr. Ainia Herminiati | PRTTG | Food technology and applied Nutrition |
| 33 | Ahmad Sofyan, Ph.D. | PRTPP | Biofortifikasi dan Pakan Ternak |
| 34 | Dr. Teguh Wahyono, M.Si. | PRTPP | Biofortifikasi dan Pakan Ternak |
| 35 | Dr. Hardi Julendra, M.Sc | PRTPP | Biofortifikasi dan Pakan Ternak |
| 36 | Khoirun Nisa, Ph.D. | PRTPP | Nutrasetikal |
| 37 | Anastasia Wheni Indrianingsih, Ph.D | PRTPP | Nutrasetikal |
| 38 | Dr. Ade Chandra Iwansyah, M.Sc. | PRTPP | Pangan Fungsional |
| 39 | Andi Febrisiantosa, Ph.D | PRTPP | Produk Hewani |
| 40 | Dr. Ratih Pangestuti, S.Kel., M.Si | PRTPP | Produk Laut |
| 41 | Prof. Dr. Dwi Eny Djoko Setyono, M.Sc. | PRTPP | Produk Laut |
| 42 | Dr. Ema Damayanti, M.Biotech. | PRTPP | Bioteknologi/Mikrobiologi/Fermentasi |
| 43 | Dr. Rofiq Sunaryanto | PRTPP | Bioteknologi/Mikrobiologi/Fermentasi |
| 44 | Dr.rer.nat. Andri Frediansyah | PRTPP | Bioteknologi/Mikrobiologi/Fermentasi |
| 45 | Dr. Asep Nurhikmat, M.P. | PRTPP | Pengalengan dan Pengawetan Steril |
| 46 | Dr. Sri Handayani, M.Si. | PRTPP | Produk Minuman Fungsional |
| 47 | Dr. Yusuf Andriana | PRTPP | Produk Minuman Fungsional |
| 48 | Prof. Dr. Ir. Lamhot Parulian Manalu | PRAI | Agroindustrial Technology |
| 49 | Dr Wahyu Bahari S, MEng | PRAI | Plantation Product Processing Technology |
| 50 | Ir. Arief Arianto, M.Sc | PRAI | Agroindustrial Technology |
| 51 | Dr. Dra Noer Laily | PRAI | Agroindutrial and Food Fortification |
| 52 | Prof Setyadjit | PRAI | Postharvest handling and processing |
| 53 | Dr. Sri Yuliani | PRAI | Nanotechnology |
| 54 | Hoerudin, PhD | PRAI | Agricultural waste and by-product valorization |